Advanced Proficiency in Operational Process Improvement through Industry 4.0 Technology and Strategy
This credential builds on the foundations taught in the first Smart Manufacturing Credential, driving deeper understanding for those responsible for implementing Smart Manufacturing solutions and systems. This credential illustrates the advances of Smart Manufacturing versus the old way of doing business, leveraging modern technologies, methodologies, and mindset for the sake of driving value in operations. With stronger operational content there is a greater focus on the application of these technologies for data management, reporting, analysis, process modeling, and project implementation. It is designed for:
Design and manufacturing engineers seeking to learn about data and modeling in a manufacturing environment.

Production plant supervisors and managers who are responsible for data flow, capture, storage and system modification for greater process flows and production improvements.

Senior leaders in plant management and operations roles are responsible for business decisions and the financial bottom line.

Junior level operations and line specialists who are committed to a career in manufacturing and having a greater understanding of the changes in the future of the industry.

Consultants who want to add value around the latest technology transformations in manufacturing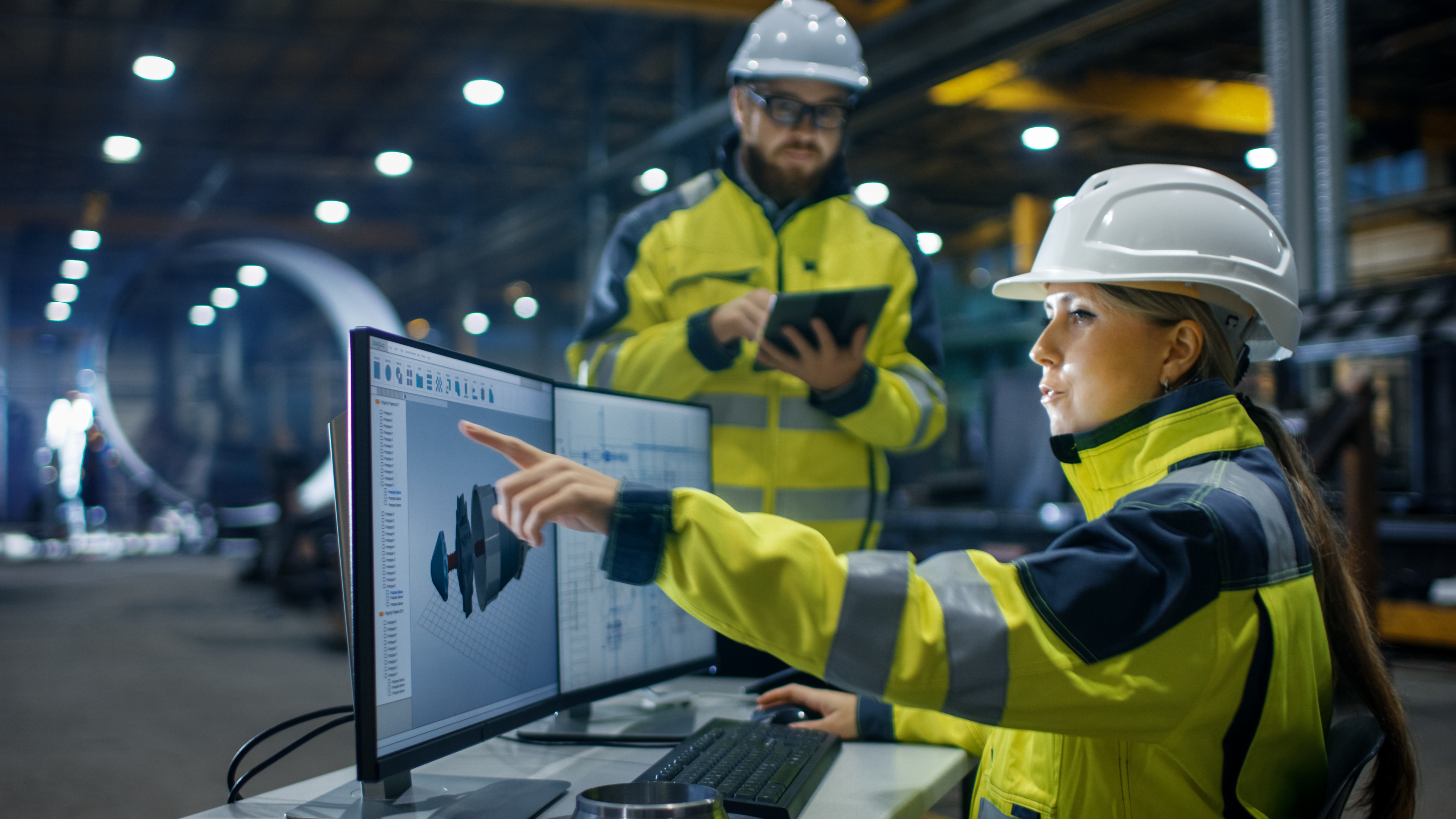 Representative Job Titles
Manufacturing Business Leaders

Manufacturing IT / Data/Information/Systems Analysts
Continuous Improvement Engineers
Why Choose a Career in Smart Manufacturing?
Manufacturers worldwide are looking for ways to build a sustainable competitive advantage, and many of them are looking to modern technologies as being enablers. The application of these technologies and their predecessors have been worked on for many years, paving the way for companies today to learn and benefit. Now, it's time for all manufacturers to understand the role and value of Operations Technologies (OT) and Information Technologies (IT) by understanding smart manufacturing.
Dive deeper into the technical knowledge and understandings of Smart Manufacturing Systems. Learn Smart Manufacturing implementation of systems and solutions, data flows, data capture, and new methodologies such as artificial intelligence, machine learning, digital twins, and more.
This credential is for those who are working on the implementation side, out on the floor and bringing the data to life.
Manufacturers worldwide are looking for ways to build a sustainable competitive advantage, and many of them are looking to modern technologies for those results. This credential series illustrates the advances of Smart Manufacturing and Industry 4.0 changes compared to the old way of doing business in a 3.0 world, now leveraging modern technologies, methodologies, and mindset for the sake of driving value in production operations.
This smart manufacturing credential covers the topics of:
Process and data flows

Data capture, storage, and literacy

Fundamentals of smart manufacturing system architectures

Process modeling

Problem solving using smart manufacturing

Project implementation
This credential includes videos, simulations, and case studies along with examples of successful and unsuccessful industry approaches. The goal of this credential is to provide students with a strong overview of the current and evolving state of smart manufacturing.
Module 1: Process and Data Flows. Learn the importance of understanding business and production process flows that define how things work and identifying associated data flows to leverage Smart Manufacturing solutions.
Module 2: Data Capture, Storage, and Literacy. Understand the principles for capturing, storing, and visualizing data from smart sensors, devices, and systems for reporting, analysis and information modeling.
Module 3: Fundamentals of Smart Manufacturing System Architectures. Learn modern technologies, platforms, and infrastructure used to safely and securely architect Smart Manufacturing systems.
Module 4: Process Modeling. Learn how advances in Simulation, Artificial Intelligence, and Machine Learning technologies are applied to model and improve processes throughout a manufacturing business.
Module 5: Digital Twins. Know the definition and value of Digital Twins, understanding and articulating the differences between Process versus Product-based versions.
Module 6: Problem Solving with Smart Manufacturing. See how Smart Manufacturing solutions and systems support advanced problem solving and Continuous Improvement initiatives through Root Cause, Predictive, and Prescriptive Analytics.
Module 7: Project Implementation. Understand the moving parts and the players, both internal and external to the manufacturers, to ensure success in deploying Smart Manufacturing solutions.
What is the duration of the program and how much time is required each week?
This is a eight-week program that will require about 5 to 6 hours of dedicated time per week.
Will this micro-credential be transferrable for credit-hours?
No. Micro-credentials are not transferrable for credit. These are skills-based training programs that differ from a traditional college course.
Is financial aid available?
We utilize the Workforce Innovation and Opportunity Act (WIOA) funds. Ohio can assist in short-term occupational training funding for up to a year for those who qualify.
Grants up to $7,500 are available for manufacturing sector in-demand jobs.
For more information please call 216-777-8200 or visit https://omjcc.us/en-US/Access-Training.aspx.
For more payment options please contact an Admissions Counselor at CSUAdmissions@focusedusolutions.com.
Are there assignments and deadlines?
No, there are no assignment deadlines. There is, however, a prescribed pace for timely completion as learners will have a set number of weeks to complete the credential.
Do I have to attend classes at the same time each week?
Micro-credentials are self-paced and do not require the learner to attend class at a certain time each week. Learners should expect to spend 5-6 hours per week engaging with the course at their own pace. Select weeks will have optional webinars featuring industry experts.
What do I receive upon completion of this micro-credential?
Students will receive a certificate of completion.
Who do I contact if I have additional questions?
Please feel free to use any of these options to reach out to us. We would love to hear from you!