Micro-Credentials
Saint Joseph's College of Maine introduces our newest learning innovation to prepare whole people to contribute to a whole world.
Saint Joseph's College of Maine is the community that grows community. We uphold that promise by helping to advance the careers of community-focused leaders through innovative learning. We are proud to be a learner-centered environment, shepherding each student's investment in a better opportunity. Our definition of learner-centered is continually expanding into new methods and platforms, providing today's learners with lifelong knowledge, support, and mobility.
Technology has been a driving force at SJC since we pioneered online learning. Now the expectations of students raised on personalized digital learning paths demand that we advance it even further. Micro-credentials represent the latest renewal of our online content and experience around the core theme of "Leadership for Sustainable Communities."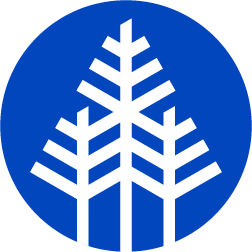 What are Micro-Credentials?
A micro-credential is a professional learning pathway where students gain skill sets in a specific technical area and receive a credential within a matter of weeks. Micro-credentials are affordable, flexible, and industry based which allows a student to complete a course at their own pace while assuring they are gaining industry knowledge and skills.
This credential presents the foundations of Catholic theology and educational pedagogy to facilitate catechesis at all levels.
Early Childhood Education: Teaching from a Catholic Framework
This credential is ​​designed to prepare students with mastery knowledge in the growth and development of the young child within a catholic education framework.
This credential is designed for educators in Catholic Schools who want to learn more about how to support students with a variety of learning disabilities.
Leading for the Catholic Mission: Administrator Pathway for Implementing Special Education Programming
This credential is designed for Catholic School Leaders who want to learn more about how to support faculty who teach students with a variety of learning disabilities.
Jo Ann Mathieson
Catechist SME
Christine Tax
Early Childhood Education SME
Colleen McCoy-Cejka
Teaching Children with Disabilities SME
Crystal Brooks
Teaching Children with Disabilities SME
What are the steps in the enrollment process?
It is as easy as clicking on "Enroll Now" and submitting your information and payment.
If you need any assistance before enrolling please reach out to one of our Admissions Counselors at SJCadmissions@focusedusolutions.com or 508-925-4762.
What are the technical and equipment requirements?
For best performance, you should be using the most up-to-date version of Chrome, Firefox, Edge, or Safari. These Micro-Credentials can be run on Windows, Mac, Linux, iOS, Android, or any other device with a modern web browser.
Supported Browsers:
Current and first previous major releases of the following browsers are supported.
Chrome

96 and 97
Firefox

95 and 96
Safari 14 and 15 (Macintosh only)
Respondus Lockdown Browser

Edge 96 and 97
Is financial aid available?
What is the refund policy?
Students who cancel prior to the first day of class will receive a full refund. No refund will be issued once the class begins.
Who do I contact if I have additional questions?
Please feel free to use any of these options to reach out to us. We would love to hear from you!