MICRO-CREDENTIALS
Where students succeed, innovation thrives, and communities flourish.
Micro-Credentials Through Arkansas Tech University
Arkansas Tech University is dedicated to student success, access, and excellence providing opportunities for progressive intellectual development and civic engagement. Embracing and expanding upon its technological traditions, Tech inspires and empowers members of the community to achieve their goals while striving for the betterment of Arkansas, the nation, and the world.
Through Online Education at Arkansas Tech, students are able to complete their education while staying rooted in their local communities. Our mission is to provide students with access to certificates and degree programs 100% online. The College of eTech's goal is your success.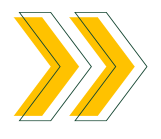 What are Micro-Credentials?
A micro-credential is a professional learning pathway where students gain skill sets in a specific technical area and receive a credential within a matter of weeks. Micro-credentials are affordable, flexible, and industry based which allows a student to complete a course at their own pace while assuring they are gaining industry knowledge and skills.
Each credential is designed by subject matter experts who have extensive experience in that industry. These courses include online simulations, case studies, various technologies, and a variety of assessment methods to ensure skills acquisition. Micro-credentials demonstrate to employers the understanding of in-demand skills and industry awareness.
Join the ATU Community
Arkansas Tech is here to help you achieve your goals, whether you are looking to start a new profession or further your current career. Your success is our success. Let us support you every step of the way.
This credential is for the current or prospective Food Truck Entrepreneur, owner, and operator!
This micro-credential in trucking operations will give the new-to-trucking or entry-level trucking industry employee an overview of trucking company operations, roles within the industry, and critical industry standards and regulations.
What are the steps in the enrollment process?
It is as easy as clicking on "Enroll Now" and submitting your information and payment. We also offer installment plans as an affordable option.
If you need any assistance before enrolling please reach out to one of our Admissions Counselors at ATUAdmissions@focusedusolutions.com or 479-208-4605.
What are the technical and equipment requirements?
Access to a personal computer with a strong internet connection is required for all learners to successfully complete these credentials. High-speed broadband access (LAN, Cable, or DSL) is highly recommended.
Browser Guidelines:
Mozilla Firefox or Chrome are the preferred browsers

Safari, Microsoft Edge, and Internet Explorer may be used but will not provide the best overall experience
Is financial aid available?
What is the refund policy?
No refund will be issued if the student has paid in full or in part and has logged in to the LMS with the login credentials.

A student with access to the course will not be eligible for refunds. Access entails logging in to the course.

A student is allowed a full refund of the purchase price within 24 hrs. if the user does not log in to the LMS.

No refunds are allowed after 24 hrs. of purchase, even if the student does not log in to the course indefinitely.
Who do I contact if I have additional questions?
Please feel free to use any of these options to reach out to us. We would love to hear from you!
Call us at 479-208-4605 Monday through Friday from 8:00 am to 4:00 pm CT (excluding national holidays).

Email us at ATUAdmissions@focusedusolutions.com

Fill out the form at the bottom of this page

Use the chat to connect with one of our counselors